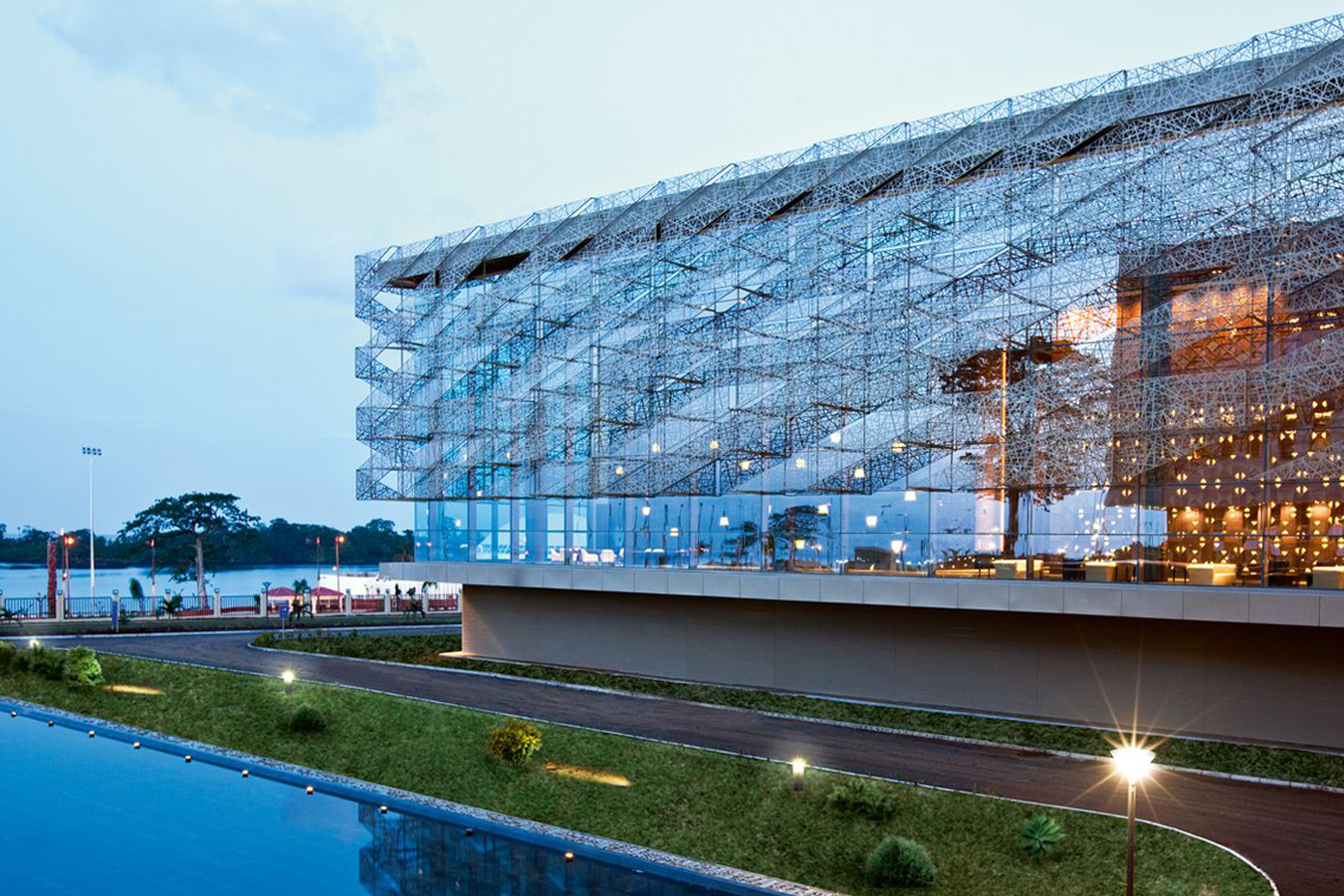 Un plateau de 24 stylistes/modélistes et créateurs Africains venant de divers horizons.
L'objectif de cette plateforme internationale est de consolider la visibilité des corps de métiers liés à la mode.
Notre philosophie est d'éduquer l'intensification de la culture africaine, de l'art, de la musique et du tourisme en augmentant la prise de conscience mondiale et la perception par le commerce international en fournissant de multiples plateformes pour promouvoir l'art intrinsèque par l'investissement
Venue 
The Sipopo Congress Center is situated near the ocean and surrounded by forest. The recently constructed Meeting Hall stands alongside.
The Center consists of a rectangular, two-storey block, contained within a semitransparent metal frame that creates a sensation of security and also acts as a solar shield, protecting the interior against the sun's glare while ensuring an optimum level of interior lighting. The frame's trellis structure filters out direct light and shades the building's interior without interfering with transparency. Thanks to this elegant veil, the building merges visually with the ocean and trees, creating a sensation of serenity and reflecting the beauty of its natural surroundings.Encircled by and in perfect harmony with the green forest and blue ocean, and emphasising the building's continuous, sheer glass walls, the grey-bronze trellis mimics the colours of the tree trunks and the solid travertine Conference Hall.